Geared Up for Big Projects
With one of the best and industry leading rental fleets in Europe; we have you covered with super high tonnage equipment, knowledge and scalability.
We supply high-capacity hydraulics, spreader / multilug beams, slings, shackles and compressive load cells from the world's most trusted manufacturers.
Long term contracts for residential estates, bridge building and tunnel construction available.
Single day, solution-specific rentals also available for short-term jobs.
All equipment tested and certified, ready and waiting for immediate delivery.
Fully compliant with all current health and safety regulations.
From a single day to a multiyear project, we will deliver. Our solutions are perfect for a wide range of infrastructure and construction projects.

FOCUS ON INFRASTRUCTURE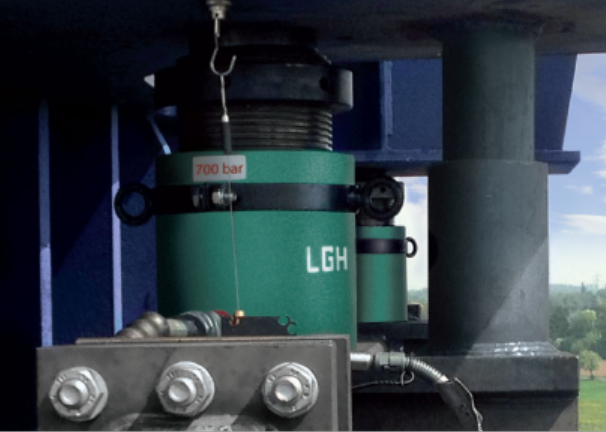 The years of experience we have gained means we understand the issues you face, and we are here to solve them with you.
Our projects teams have the capacity to assist with technical drawings, training, safe use of the equipment and methodology.
Time is money, we understand this which is why we believe LGH is the perfect choice.
Our hire packages will help you balance your budgets without compromising on quality or safety.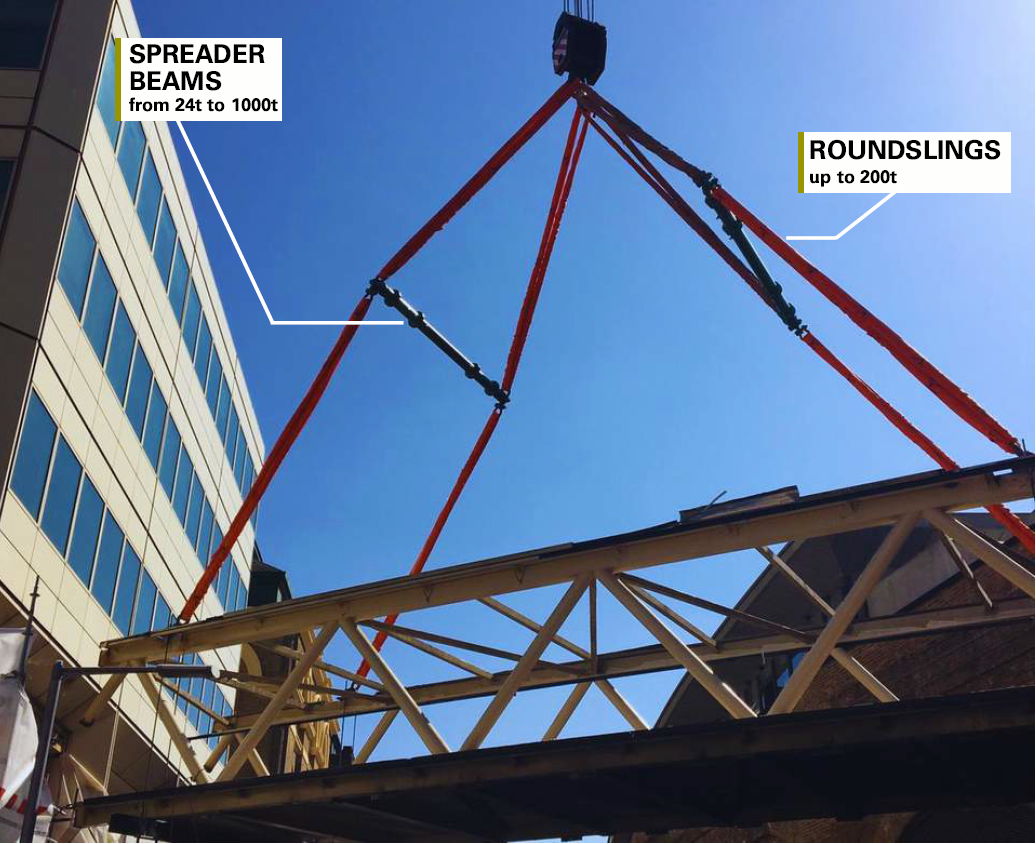 STRENGTH IN DEPTH
Our latest investment in Hi-Force 520t hydraulic cylinders means LGH is well placed to be able to rent you this equipment needed for projects within the bridge repair and wider bridge build sector. See below our heavy lifting capabilities:

All tested and certified by our in-house technical team.
CASE STUDY
Read our Lifting a 48t Bridge on to a Pontoon case study here.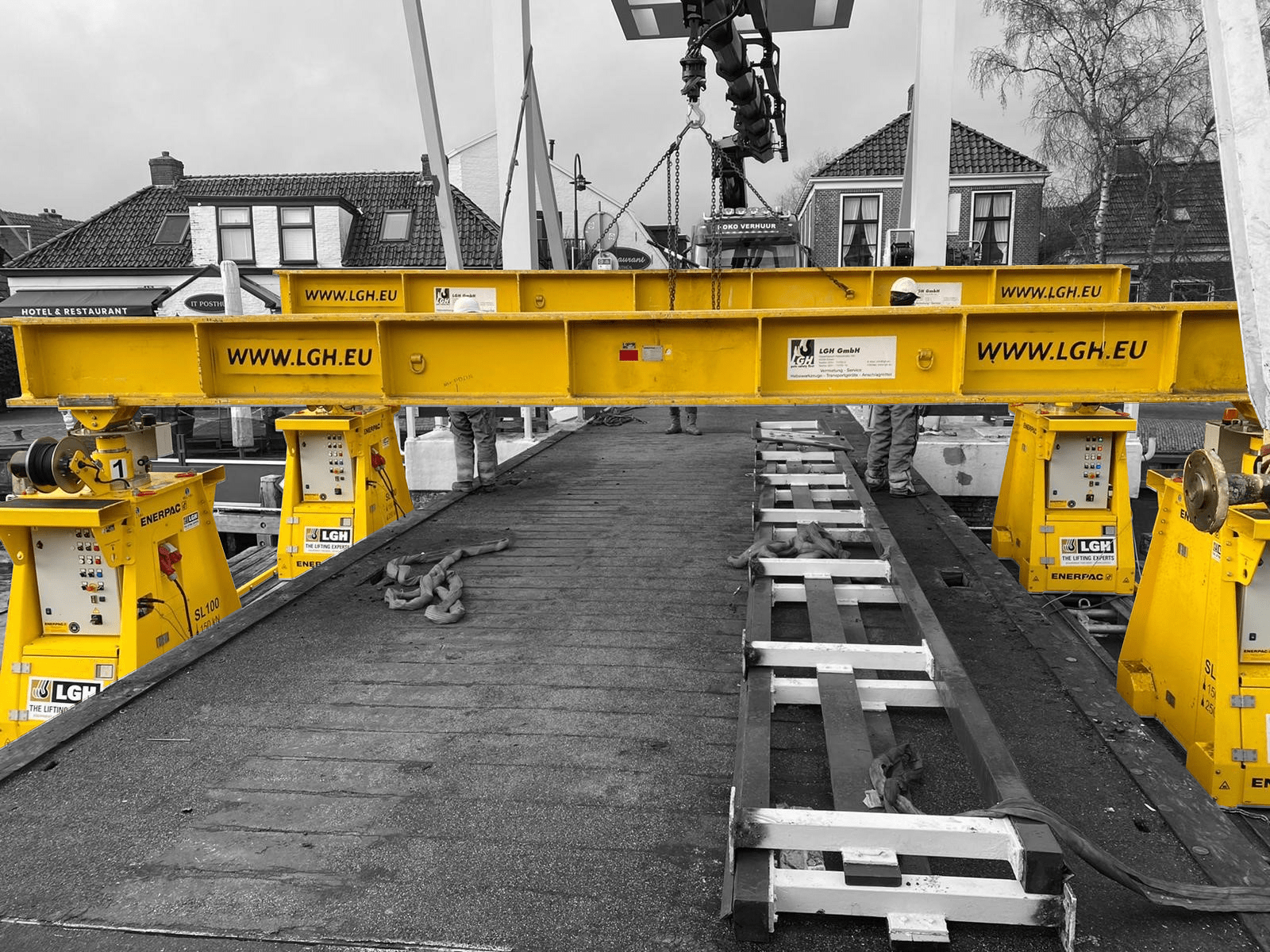 KNOWLEDGE AND EXPERTISE ACROSS CONTINENTAL EUROPE
Call 03704 247 247 or email us enquiries@lgh.co.uk today to speak to one of our Rental Desk experts or get in touch direct with your Technical Sales Manager.